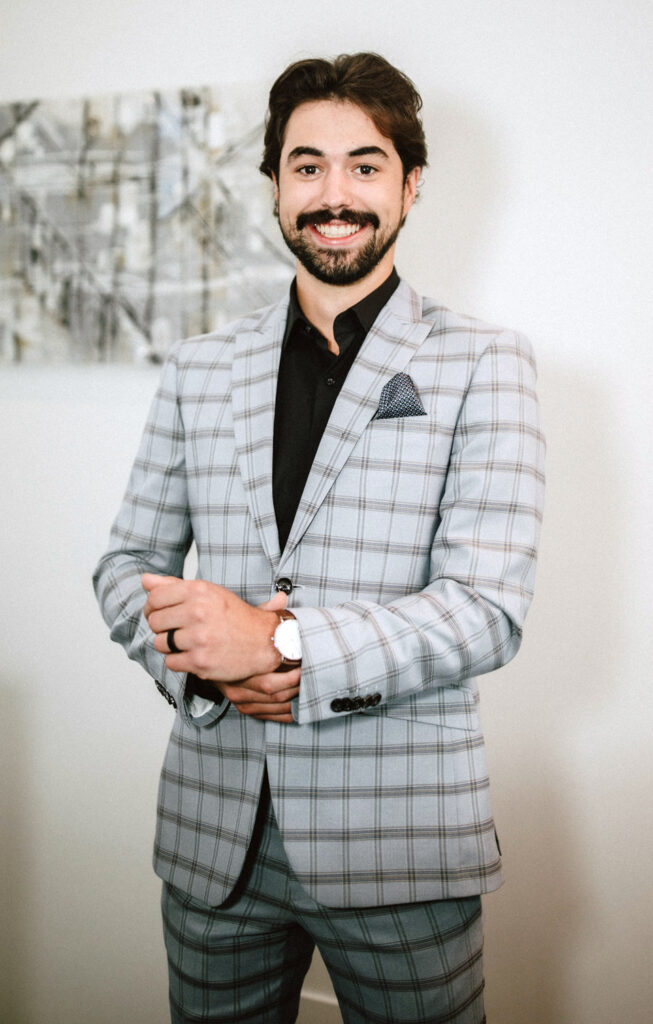 Meet Josh Desgagne – Grande Prairie REALTOR®
Although my passion for Real Estate played a major role in getting into this industry, the one thing that stands out above all else is having the ability to help people. No matter if a transaction is routine or littered with hurdles to overcome, I absolutely love finding ways to get from Point A to Point B with the least amount of stress possible.
Whether you're a first-time buyer/seller or you've been investing in Real Estate for years, rest assured knowing that your transaction will be in the hands of an experienced agent who truly cares about your goals. Lasting positive impressions are the key to my business, and I look forward to working with you on your next move.
About Josh
1. Marketing for You
Out of the box and industry leading marketing that will result in quicker sales, higher sale prices and a more stress-free environment.
2. Technology Enabled
Josh is enabled with state of the art technology to make smart and informed business decisions in the demanding and fast paced real estate market.
3. Feel Comfortable
Josh's office at the Grassroots Marketing lab is a visually stunning, comfortable and fun space to meet with you. Think of it as Google meets Grande Prairie.
4. Local Roots
Josh is an agent with deep-seeded local roots and is fiercely connected to the business, social and educational communities in the Peace Region.
Josh was excellent to work with! As first time home buyers, we had a lot of questions and Josh always made sure to answer each of them and was incredibly patient with us during the entire process. Not only was he knowledgeable about the properties we viewed, but he also encouraged us to find the home that fit us best without any pressure. We couldn't recommend him enough, if you're looking for a realtor in GP, Josh is definitely your guy.

Hands down best Agent in the business! I was in a time crunch to find a home and Josh not only managed to find the perfect place but also went above and beyond to ensure all my box's were checked when looking for a property! Professional and Passionate is an understatement. You couldn't ask for a better person to represent your real estate needs. Thanks for everything Josh!

Josh is so easy to work with, he never once made me feel pressured. His patience with my 100 questions, my "oh I forgot to look at the shingles on that last one" comment EVERY time we got to the next listing should have driven him crazy, but he just laughed with me and informed me of how they looked. He 100% had my back through this experience. If you're at all nervous or down right scared about the process, Josh is the guy who will make sure you're comfortable and ready to take this step into buying your first home!! Thanks Josh!

Infectious enthusiasm, integrity and raw talent make you standout in this field. I have truly enjoyed working with you! You were very thorough and professional. You did a lot more for me than I ever expected from a Realtor. I really appreciated how you were on top of things and how you kept me informed every step of the way. You continuously went above and beyond. Thank you for everything you do!!

The best realtor we could've ever asked for!! Josh was there day & night to help us with everything we needed in buying our first house. We couldn't have asked for better when it comes to him, can't wait to see ya when we buy our next!

?

Josh made my husband and I's first home buying experience as stress free as home buying could be. Day or night he was able to answer our questions quickly. Whether we needed to schedule a viewing for 8AM, or 8PM he was there for us. He never once made us feel pressured into buying a home and has a wealth of knowledge about the real estate market. All of his advice was welcomed and given with the purest of intent possible. After spending a few months with him by our side thro

ugh this process, it's undeniable that he is someone that genuinely wants the best for his clients and has no problem doing the hard work to get there. It's hard to find people in the world who are as great as he is. He's honest, kind, incredibly skilled, and will laugh at all your jokes!

What more could you ask for when it comes to someone helping you make one of the biggest decisions of your life? There's no way I'd ever recommend anyone other than Josh for your real estate needs. Thank you for everything Josh!

Having employed Josh before he started his career in real estate I knew full well how impressive a young man he was. When it came time for me to look at upgrading my home I had many options in the field but having just recently chatted with Josh he came to mind. I can't say enough about how Josh handled every aspect of the process with maturity, integrity and just outright care for myself and my best interests. Josh was an absolute pleasure to deal with and was instrumental in making my longtime dream a reality. For anyone even thinking of buying or selling Josh Desgagne is your man!!

My family had the privilege to work with Josh selling our first home. We must say that he is one of the finest people we worked have with. Everything was smooth and diligently dealt with. He had been very responsive and patient with the need of the situation at all times during the process and holds a great deal. Thank you Josh for all the help and good luck with everything you do.

I highly recommend Josh! He is not only knowledgeable but he truly cares for his clients and always goes the extra mile to make sure his clients are taken care of. Josh is an honest, genuine, kind hearted person with the drive to put others before himself. If you're looking for someone who is there for you 100% and really listens to what you want in a home, JOSH is the right agent for you!! He was there whenever I called/text him and with it being our first house, that was quite often! He was always so nice and very knowledgeable. Thank you again JOSH!!!

Our experience with Josh was absolutely stress free and we felt 100% taken care of through the whole process! He is super knowledgeable and we loved working with him! We highly recommend Josh to represent you in the buying and selling process!!
Let's Talk
Give Josh a call and see what he can do for you. No obligation, ever.
Happy Clients